Spring Conference_2008
Gender Scholarship at RU
Providing Tools For Understanding & Change
Featuring Keynote Address and Speaker: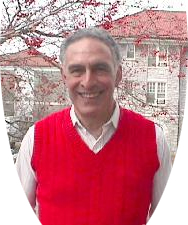 "Was it Rape or Just
a Bad Night?
Responses from
Presented by Victims and
Dr. Arnold S. Kahn Observers"
Department of Psychology
James Madison University
Email:
kahnas@jmu.edu
Presentation Time & Location Presentation Information by Courtney Fletcher
The 2008 Conference Keynote Address
in Cook Hall, Room 107, 4:00 - 5:30
on Monday, April 14, 2008
Open to the public, admission is free
Presentation Themes
For over 15 years, Dr. Kahn's research has studied the situations, circumstances, individual backgrounds and ways of thinking (the "scripts") significantly related to understanding:
Why it is that more than half of all women who are sexually assaulted don't report this to the police.
For an overview to this work, and a preview of his April presentation please visit the online Madison Scholar Report by Charles Culbertson at James Madison University.

Background Information
Doctorate: Dr. Kahn completed his doctoral in program in psychology at Southern Illinois University

Teaching: Psychology of gender; social psychology.

Research: Sexual assault; social psychology of gender; impact of gender on social behavior

For additional background and current contact information, visit the links below.
For more information about this presentation, please contact:
Ms. Courtney Fletcher: tel 540-831-6644 - email: cfletcher3@radford.edu
or Dr. Hilary Lips: tel 540-831-5387- email: hlips@radford.edu