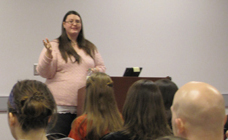 Amy Burns is a double alum of Radford University, holding a BS in Psychology and an MS in Counseling Psychology. She was the 2006 Dean's Scholar for the Psychology Department, and won the Frank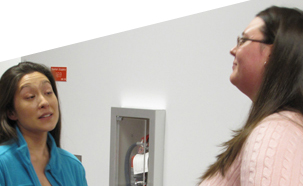 Finger Award for Best Graduate Paper for the Virginia Psychological Association in 2008. Mrs. Burns is a full-time therapist. She is employed by Mount Rogers Community Services Board, and specializes in the diagnosis and treatment of children, adolescents, and families. She provides a variety of services from individual, family, and group therapy, to assessment and diagnosis of mental health and substance abuse disorders. She has recently begun teaching dual-enrollment Psychology to high school students through Southwestern Virginia Education Technology Network.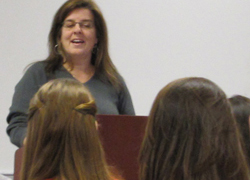 Laurie Buchwald is a Women's Health Nurse Practitioner; a National Certified Menopause Practitioner and a Family Nurse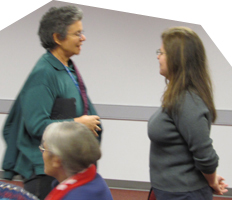 Practitioner. She has a BSN from Radford University (1985) and a MSN from the Medical College of Virginia (1995). She is certified through the National Certification Corporation and the American Nurses Credentialing Center and is currently working in a private practice providing Women's Health Care. Ms Buchwald's 25 year career includes the following inpatient settings: Labor and Delivery, Ob/Gyn Emergency Room, and Gynecology Oncology, and the following outpatient settings: inner city health clinic.