the Center for Gender Studies and the ...
__Department of Psychology Invite You to Attend: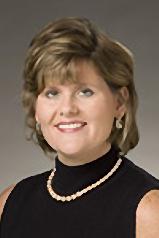 "Can we really have it all?
The implications of commitment to
personal life roles on job performance:
A study of female, non-managerial
employees
Presented by
Dr. Christy H. Weer ~ position update
Associate Professor: Management & Marketing
Associate Dean: Perdue School of Business
Salisbury University
Presentation Time & Location Original Presentation Flyer by ~ Christi Byrd ~
Wednesday, November 19th ~ 2008 ~ 4:00pm
The Bonnie Auditorium ~ Radford University ~ Radford, VA
Presentation Themes
Dr. Weer's talk will focus on the relationship between an employee's commitment to a wide array of non-work roles (family, community, religious, leisure, and student) and his or her job performance. She examines two competing frameworks for understanding this relationship: conflict between work and nonwork roles, and reciprocal enrichment between work and nonwork roles. Her research is based on matched supervisor/subordinate data from 186 female legal secretaries.
Presentation Invitation
Dr. Weer's talk is open to the public. Admission is free.
Background Information
Academic Degrees: Ph.D., Drexel University, 2006 Current Courses and Selected Publications
For more information about this presentation, please contact:
Ms. Christi Byrd: tel 540-831-6644 - email: cbyrd13@radford.edu - office hours
or Dr. Hilary Lips: tel 540-831-5361- email: hlips@radford.edu