Biographical Information for Longwood University Visiting Scholars and Presenters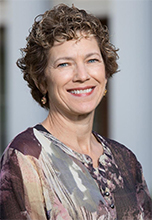 "Dr. Lee Bidwell, professor of sociology, has been teaching at Longwood University since 1990. She received a B.A. degree in sociology and political science from Maryville College in 1984, and a master's degree (1986) and Ph.D. (1991) from the University of Tennessee, Knoxville. She is the co-author of the textbook Sociology of the Family: Investigating Family Issues as well as several journal articles. Dr. Bidwell is a Certified Family Life Educator and specializes in teaching family classes. She is currently involved in a collaborative project designed to enhance parental engagement with children, and is conducting research with Dr. Pederson on the value of project-based learning for undergraduate student learning. The mother of 2, step-mother of 3, and grandmother of 2, she lives in Farmville with her husband and 2 dogs. In her free time she participates in many different fitness activities, and loves to cook and entertain with friends."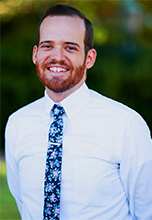 "Dr. Scott Grether was born and raised in Asheville, North Carolina. He earned a B.A. in history and sociology from the University of North Carolina at Greensboro. He went to the George Washington University in Washington, D.C. where he received his M.A. in sociology. He completed his graduate education in 2018 at North Carolina State University where he earned his Ph.D. in sociology. His primary research interests are in exploring how gender, racial, and class inequalities are reproduced in varying social contexts. He explored this thread of research in recently co-authored projects examining how frames of colorblind racism are produced in film reviews and how HR professionals utilize social media and 'googling' to screen job candidates. He's currently working on projects examining the relationship between social support and interracial divorce and how men experience and explain their involvement in housework and childcare. Outside of academia, he enjoys researching and cooking online recipes found on Pinterest for his family, spending time with his partner and beloved family dog, Bessie, rock climbing, and listening to Podcasts during his daily commute".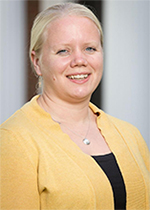 "Dr. JoEllen Pederson, associate professor of sociology, has been teaching at Longwood University since 2013. She received a B.A. in sociology from Berea College in 2007, and a master's degree (2010) and Ph.D. (2013) from Florida State University. Her research interest include cross-national welfare state comparisons, health care, and aging. In addition to research, Dr. Pederson works with interdisciplinary groups of faculty and students to improve project-based learning with a service-learning focus. This has resulted in publications in the Journal of Statistics Education, New Horizons in Adult Education, and Science Education and Civic Engagement: An International Journal -- in addition to a 4-year-long collaborative project with Dr. Lee Bidwell focusing on improving parental involvement. When not working, Dr. Pederson enjoys farm life with her partner and their three jersey cows, many chickens, weekly horseback rides, cat (Ivy), and her favorite dog in the world (Tripp). She has won a blue ribbon for her blackberry jelly three years in a row at the county fair."
Return To the Longwood Scholars' RU Website
Center for Gender Studies Talking the Talk But Not Walking the Walk Sociology Department
Web page: W. Andrew © 2019 W. Andrew Last Update: November 23rd 2019